Flawless Reflexion
Reflecting Beauty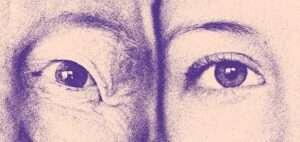 So, in the theme of keeping it in the family, I've asked my Mom to write this review of the best magnifying makeup mirrors for older ladies… (I know, you're not that old, Mom. Sorry) In brief, we need magnification and good illumination. Generally, the older we get, the more magnification we need. Therefore…
Mirrors for the Home
How to choose and buy the best Hollywood vanity mirror.
Save a fortune with these glam stick on vanity lights.
What's the point in spending a fortune on a mirror if you let that beautiful optical glass get hidden in streaks, fingerprints, powder and dust? Here's the secrets to a flawless reflexion.
I've made all sorts of makeup mistakes over the years, but the biggest has been trying to get by without a decent mirror.
Eventually I learned; if your vanity is not setup properly, it is impossible to look your best.
So check out these articles, and let me help you avoid the same expensive and embarrassing mistakes.